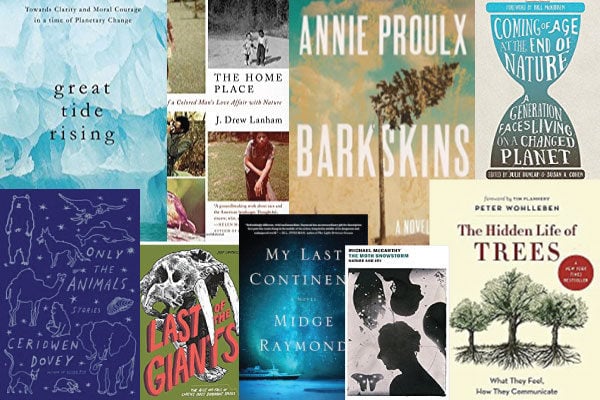 I polled our contributors to see what books they'll remember best from 2016.
And here we have it — some of which we've reviewed and some of which we hope to still…
Anna Monders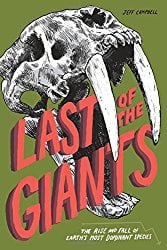 Last of the Giants: The Rise and Fall of Earth's Most Dominant Species
by Jeff Campbell
Midge Raymond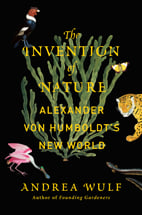 The Invention of Nature by Andrea Wulf
This book examines the life of the oft-forgotten founder of the modern environmentalist movement, Alexander von Humboldt, and his story is a timely one, especially in an era in which climate change is still not receiving the attention it needs in order to save the planet.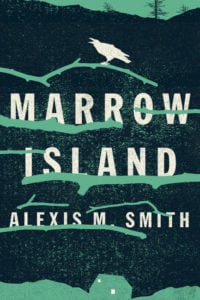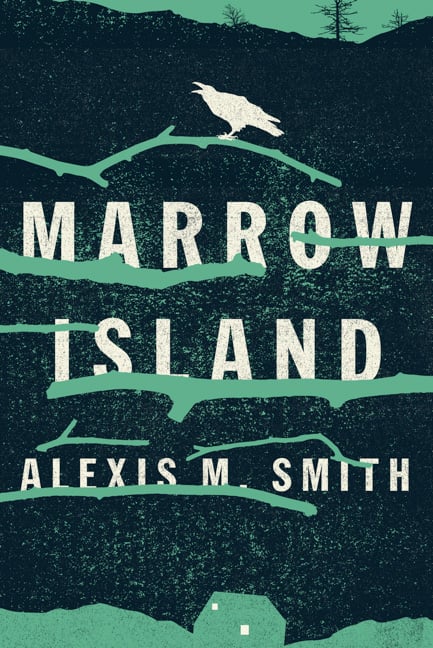 Marrow Island by Alexis M. Smith
This novel envisions environmental catastrophe on several levels. With a narrative that alternates between the narrator's past visit to the Washington state island and her current life in Oregon, Smith's novel portrays the connections between eco-disasters natural and man-made, between relationships past and present, and how we recover — or do not — from landscapes forever changed.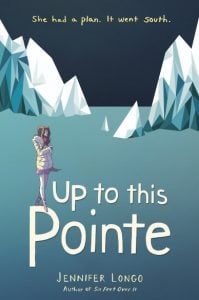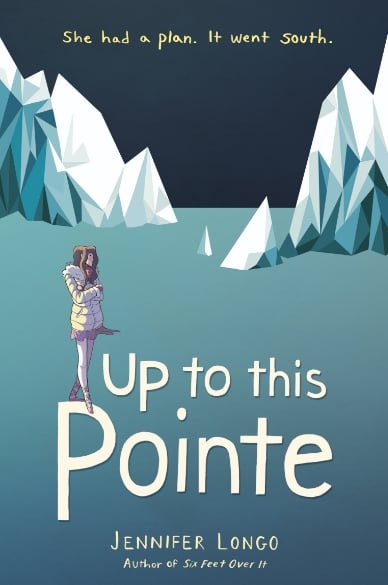 Up to this Pointe by Jennifer Longo
A delightful, wholly original novel that brings YA readers to territory not often visited in this genre: Antarctica. While the novel doesn't tackle environmental issues head-on, its glimpses of Antarctica's natural beauty, details on research in eco-marine biology, and the fact that the protagonist is a vegetarian all subtly link this novel with environmental awareness.
Jacki Skole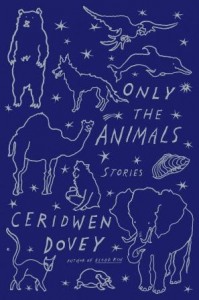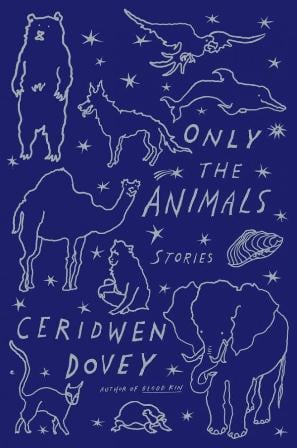 Only the Animals, by Ceridwen Dovey, explores what it means to be human in an extraordinary series of short stories narrated by animals caught up in conflicts dating back to the late nineteenth century.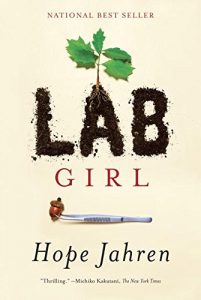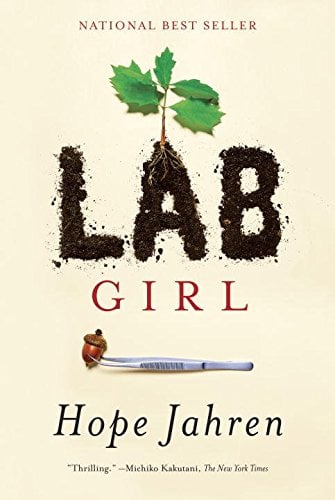 In Lab Girl, Hope Jahren digs into the inner life of plants and into her own life to create a memoir that is as much about her as it is about the natural world we all inhabit.
John Yunker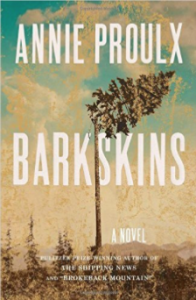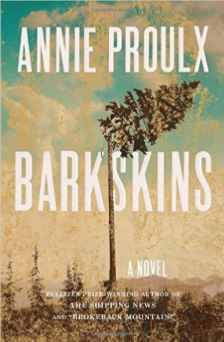 Barkskins by Annie Proulx
Where Sometimes a Great Notion is a testament to the forests along the coast range of Oregon, Barkskins is a testament to all forests.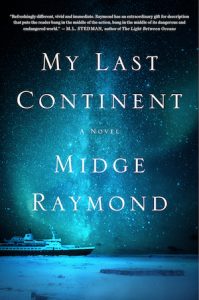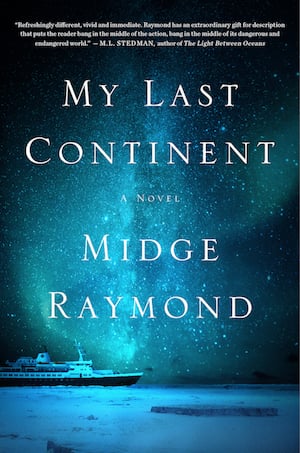 My Last Continent by Midge Raymond
An epic love story at the bottom of the earth. Perhaps I'm a bit biased but I do believe this book is one of the best books of the year.
Center for Humans and Nature's Best Books of 2016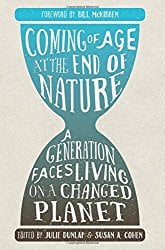 Coming of Age at the End of Nature: A Generation Faces Living on a Changed Planet, Julie Dunlap and Susan Cohen, eds., Trinity University Press
It's a collection of essays by young adults (in their 20s to early 30s) writers, exploring the realities of a rapidly changing natural world and our response to it.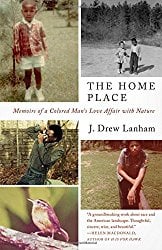 The Home Place: Memoirs of a Colored Man's Love Affair with Nature, by Drew Lanham, Milkweed Editions, 2016.
The Home Place is a remarkable meditation on nature and belonging, a deeply moving memoir and riveting exploration of the contradictions of black identity in the rural South and in America today.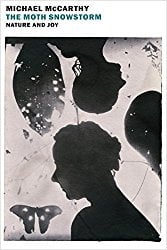 The Moth Snowstorm: Nature and Joy by Michael McCarthy, New York Review Books
Acclaimed British environmental journalist and essayist Michael McCarthy weaves his personal experience growing up in rural England and his close observations as a naturalist into a beautiful reminder of what biophilia can really mean.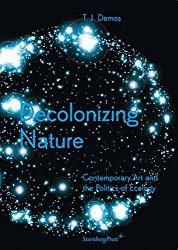 Decolonizing Nature: Contemporary Art and the Politics of Ecology by T.J. Demos,  Sternberg Press
Art historian and culture critic T.J. Demos brings together contemporary new theoretical directions in political ecology and philosophies of the "post-Natural condition" with contemporary eco-activist and art movements from around the world. Drawing from indigenous traditions that are very old and scientific thinking that is very new, the book is a guide to emerging new visions—and visualizations—of the relationships between humans and the Earth.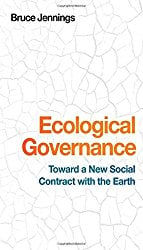 Ecological Governance: Toward a New Social Contract with the Earth by Bruce Jennings, West Virginia University PressCenter for Humans and Nature Senior Fellow Bruce Jennings argues that both technological innovation and a transformation of values will be needed in a transition to a post-fossil carbon world. He explores the pathway from a social contract of consumption to a social contract of trusteeship through new modes of freedom, justice, solidarity, and ecological democratic governance.
Born on Third Base: A One Percenter Makes the Case for Tackling Inequality, Bringing Wealth Home, and Committing to the Common Good by Chuck Collins, Chelsea Green Publishing
What are the responsibilities of the rich? Especially in this political moment as the gap between the haves and have-nots continues to increase? Born into the one percent, Chuck Collins gave away his inheritance at 26 and spent the next three decades mobilizing against inequality. He delivers a narrative and challenge to other unrooted one percenters to invest themselves into communities and to use their wealth and power to respond to issues such as climate change.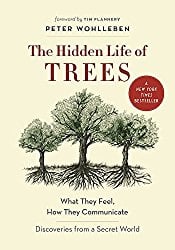 The Hidden Life of Trees: What They Feel, How They Communicate—Discoveries from a Secret World by Peter Wohlleben, Greystone Books
Imagine that trees talk to each other, care for their children, as well as care for the sick and elderly. Imagine that trees can scream in pain and mourn their dead. Then read The Hidden Life of Trees to ground your imagination in reality. You will never look at trees the same way again.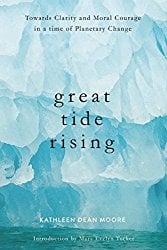 Great Tide Rising: Towards Clarity and Moral Courage in a time of Planetary Change by Kathleen Dean Moore, Counterpoint Press
Philosopher and nature essayist Kathleen Dean Moore takes on the questions: Why is it wrong to wreck the world? What is our obligation to the future? What is the transformative power of moral resolve? How can clear thinking stand against the lies and illogic that batter the chances for positive change? And always this: What stories and ideas will lift people who deeply care, inspiring them to move forward with clarity and moral courage?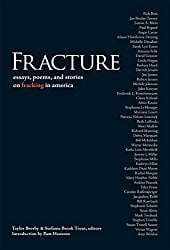 Fracture: Essay Poems, and Stories on Fracking in America, Stefanie Brook Trout and Taylor Brorby, eds., Ice Cube Press
More than fifty writers explore the complexities of fracking through first-hand experience, investigative journalism, story-telling, and verse—exposing fracking's effects on local communities as well as its global impacts.