with Cassie Premo Steele, Ph.D.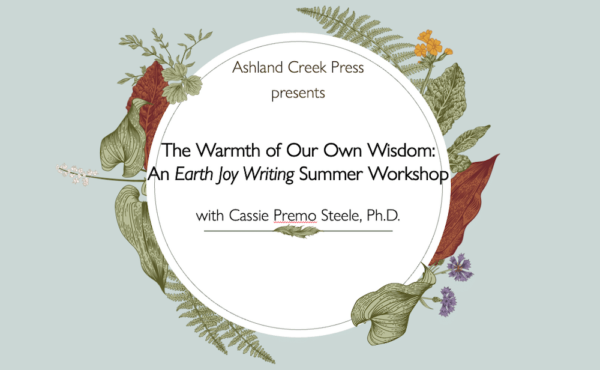 ---
NOTE: This class will be held live on Wednesday, June 21, at 7 p.m. Eastern, 4 p.m. Pacific We will contact you regarding Zoom information so you can participate live.
If you can't make the live class, it will be recorded so you can access it here anytime after.
---
In The Warmth of Our Own Wisdom, you will be guided to strengthen and practice the power of intuition as a writer through mindfulness strategies and generative writing prompts. The season of summer can be filled with heat and light, and participants will learn how to harness these energies for their own creative work.
Cassie Premo Steele, Ph.D., is the author of 16 books and a lesbian, ecofeminist, mother, poet, novelist, and essayist whose writing focuses on the themes of trauma, healing, creativity, mindfulness and the environment. Her nonfiction book, Earth Joy Writing, published by Ashland Creek Publishing in Oregon, is available for sale at Congaree National Park, where she leads seasonal forest journaling workshops. Her newest book, Swimming in Gilead, is forthcoming from Yellow Arrow Publishing in October. She lives with in South Carolina with her wife. Her websites are cassiepremosteele.com and earthjoywriting.com.