with Cassie Premo Steele, Ph.D.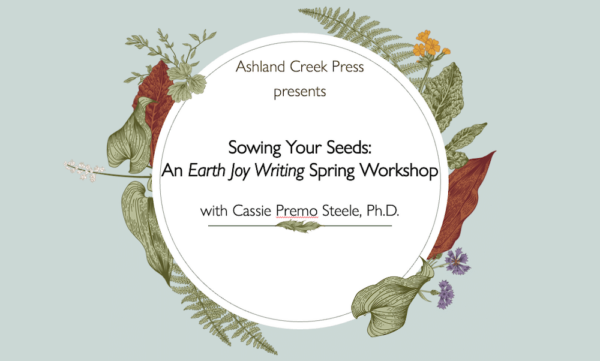 Dig in the dirt. Get grounded. Sow your seeds. In this workshop inspired by the book Earth Joy Writing, participants will be led gently through techniques to inspire their writing in conjunction with the spring season. Combining mindfulness practices, ecofeminist poetry, and practical stress reduction techniques, participants will use the energy of spring to write more deeply and fruitfully. All writing prompts will be embracing and inclusive to create a safe and sacred space, and no one will be asked to share their writing. Please join us for a restorative and invigorating experience!
Cassie Premo Steele, Ph.D., is the author of 16 books and a lesbian, ecofeminist, mother, poet, novelist, and essayist whose writing focuses on the themes of trauma, healing, creativity, mindfulness and the environment. Her nonfiction book, Earth Joy Writing, published by Ashland Creek Publishing in Oregon, is available for sale at Congaree National Park, where she leads seasonal forest journaling workshops. Her newest book, Swimming in Gilead, is forthcoming from Yellow Arrow Publishing in October. She lives with in South Carolina with her wife. Her websites are cassiepremosteele.com and earthjoywriting.com.