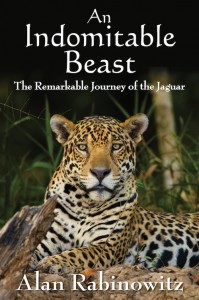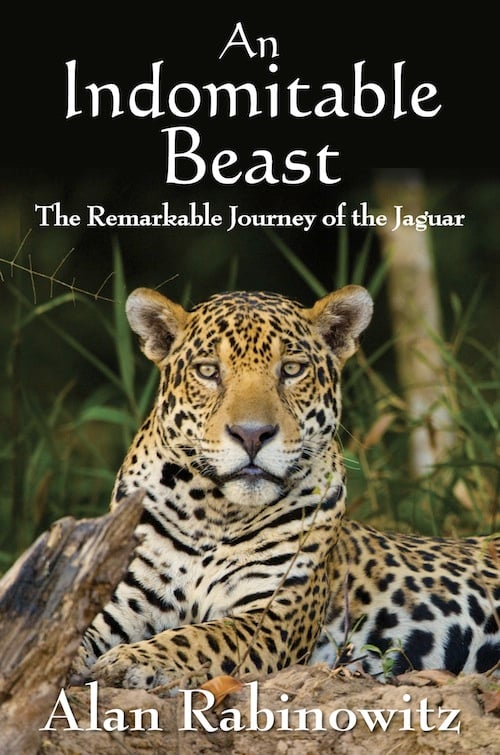 Expect to learn a bit about the history of species conservation as Alan Rabinowitz, CEO of Panthera, a nonprofit dedicated to big cat conservation, tells the story of his work to protect the jaguar in An Indomitable Beast (2014, Island Press). Along the way, the book presents numerous ideas of interest to anyone interested in jaguar, specifically, or species conservation, in general.
Rabinowitz' research and advocacy was instrumental in helping to create the Cockscomb Basin Jaguar Preserve, the first of its kind, in 1984 in Belize. He made the case that protecting the jaguar was good for the country's future: a path to "clean water, good air, and healthy forests" as well as eco-tourism. This work was noted as "the major achievement in cat conservation for the triennium" by the International Union for the Conservation of Nature, the oldest and largest global environmental organization.
Here some key ideas about modern conservation efforts explored in the book:
Epigenetics — The role of DNA research and epigenetics, how traits can be passed on across generations, in understanding animals and aiding their protection.
Anthropocene — The age in which humans are pervasive in nature and across ecosystems and seeing what we do as part of the natural order. Rabinowitz talks about his own understanding of this in relation to conservation: from the realization that, "Decisions that affect animal and human lives should not be taken lightly," to understanding that, "People were part of the solution, not the problem."
Empathy – Understanding animals and seeing the world through their experience of it. Rabinowitz talks a great deal about understanding "jaguarness".
Fine-filter conservation – The importance and role of conservation approaches aimed at conserving rare, specialized species as opposed to nature reserves which, in and of themselves, might not be enough to support certain species i.e. the jaguar.
Particular to jaguars, Rabinowitz discusses two interesting factors:
Jaguar Cultural Corridor — the spiritual and cultural connections between human and jaguar.
Jaguar Corridor Initiative — the conservation effort to preserve jaguar habitat, focused not on one specific location, but on the interconnected places where jaguar roam and breed.
In addition, to history, facts, and ideas, Rabinowitz shares his passion for the jaguar, unique among the big cats, and his, "unwavering belief that animals needed a voice in the human world."
One of the most touching aspects of the book is how Rabinowitz formed a bond with this species at a young age and overcame a speech impediment, stuttering, in order to speak on the cat's behalf.
"Visiting with the big cats at the Bronx Zoo taught me early in life that you could be big, strong, and clever, but still locked in a cage from which there was no escape. Despite this sobering realization as a young child, I also realized that if the cats and other animals at the zoo had a human voice, if they could cry, laugh or plead their case, they would not be locked up so easily in small cages for display. They would never have that human voice—but I would, I was sure of it. And when I found that voice, I promised the cats at the zoo, every time I visited them, that I would be their voice. I would find a place for us."
Rabinowitz displays an impressive dedication to and love for this animal, which he demonstrates through scientific research, action, and advocacy.
What to read next?
The Snow Leopard by Peter Matthiessen. Read the EcoLit review.
Inspired by this book?
Visit Panthera.org and IUCN.org.
A reader, writer, and @Utopianista living by the Salish Sea, Shel served in the Peace Corps and earned her MFA in Creative Writing.