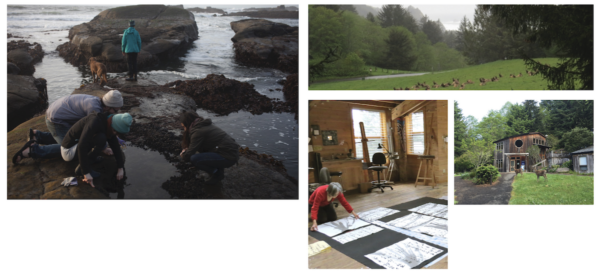 Located north and west of us here in Ashland, Oregon, the Sitka Center for Art and Ecology provides educational courses and residencies to artists. And they're now open for residency applications. Here's the call:
Calling all painters, novelists, climate activists, photographers, biologists, composers, poets, journalists, architects, film makers, performers, inventors, botanists, curators, foresters, ceramicists, playwrights, illustrators, oceanographers, print makers and change makers:
Apply now for a Fall/Winter 2021 or Winter/Spring 2022 residency, or share this open call with others.