So many new and exciting novels and books of nonfiction and poetry have come across our desks and inboxes as of late.
Here are just a handful that caught our eyes…
B/RDS
Beatrice Szymkowiak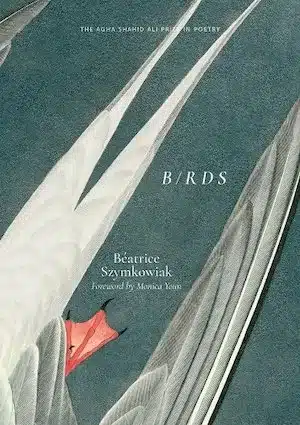 B/RDS endeavors to dismantle discourses that create an artificial distinction between nature and humanity through a subversive erasure of an iconic work of natural history: John James Audubon's Birds of America (1827-1838). This process of erasure considers the text of Birds of America as an archival cage. The author selectively erases words from the textual cage to reveal its ambiguity and the complex relationship between humanity and the other-than-human world. As the cage disappears, leaving a space for scarce, lyrical poems, birds break free, their voices inextricably entangled with ours.
---
Even If Everything Ends
Jens Liljestrand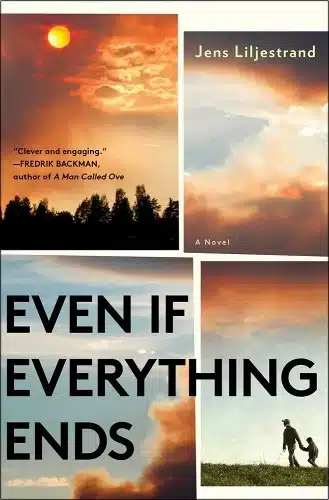 Life goes on in the face of a climate crisis in this astonishing and unforgettable debut novel that follows four characters as they struggle to survive in a burning world.
Even when the climate crisis escalates beyond our worst nightmares and people become refugees, the world keeps turning and life carries on as usual: teenaged love stories, marital collapses, identity crises, and revolts against hopeless parents continue to play out.
---
May We Learn from the Earth: Nature Poems and Reflections on the Environment
Robert J. Ties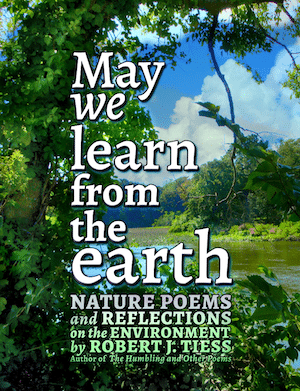 Following his acclaimed debut, The Humbling and Other Poems, Tiess delivers clear, captivating, and compassionate poetry contemplating Earth and nature.

From the opening poems, we become reacquainted with the natural realm, where we may muse on mountains, reflect on rivers, philosophize in forests, and celebrate creation everywhere.

As we journey into Earth, the Beautiful, studying its rivers, canyons, trees, and fields, we learn and grow more mindful of the environment, ecology, and eventually Earth, the Besieged.
---
Cascade
Rachel A. Rosen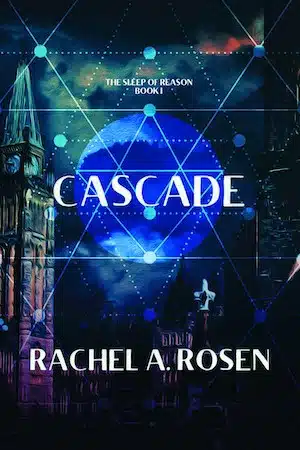 When Vasai Singh resurrected drowned Mumbai and raised it into the clouds, the world reacted with awe and wonder – and no small amount of fear. As with the climate crisis believed to have caused the Cascade, resurgent magic proved lucky for some, a disaster for many others, and a source of hope and dread for everyone else.

Rachel A. Rosen's debut novel, Cascade, has been variously described as magic realism, climate fantasy and, as its publisher prefers, fantasy that feels like science fiction.
---
The Full-Moon Whaling Chronicles
Jason Guriel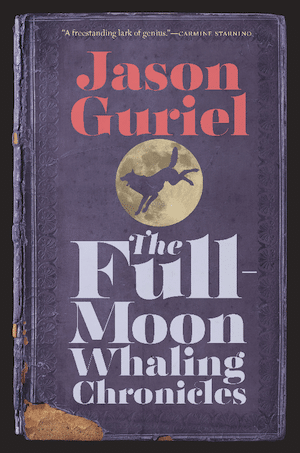 It's 2070. Newfoundland has vanished, Tokyo is a new Venice, and many people have retreated to "bonsai housing" hives that compress matter in a world that's losing ground to rising tides. Enter Kaye, an English literature student searching for the reclusive author of a YA classic–a beloved novel about teenage werewolves sailing to a fabled sea monster's nest. Kaye's quest will intersect with obsessive fan subcultures, corporate conspiracies, flying gondolas, an anthropomorphic stove, and the molecular limits of reality itself. Set in the same world as Jason Guriel's critically acclaimed verse novel Forgotten Work, which the New York Times called "unlikely, audacious, and ingenious, " and written in virtuosic rhyming couplets, The Full-Moon Whaling Chronicles cuts between Kaye's quest, chapters from the YA novel, and guerilla works of fanfic in a genetically modified monsterpiece: a visionary verse novel destined to draw its own cult-following.
Bookshop