"Memory is an unfolding force tucked away in the leaves of summer trees. With the slightest breeze of provocation, memories stir and reveal themselves, become more wide open and exposed. The world, tight and locked from the grip of winter relaxes fully in the heat, sits still with its memory, almost stagnates, and when life slows down, the world becomes magnified."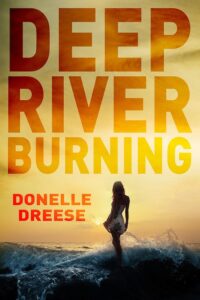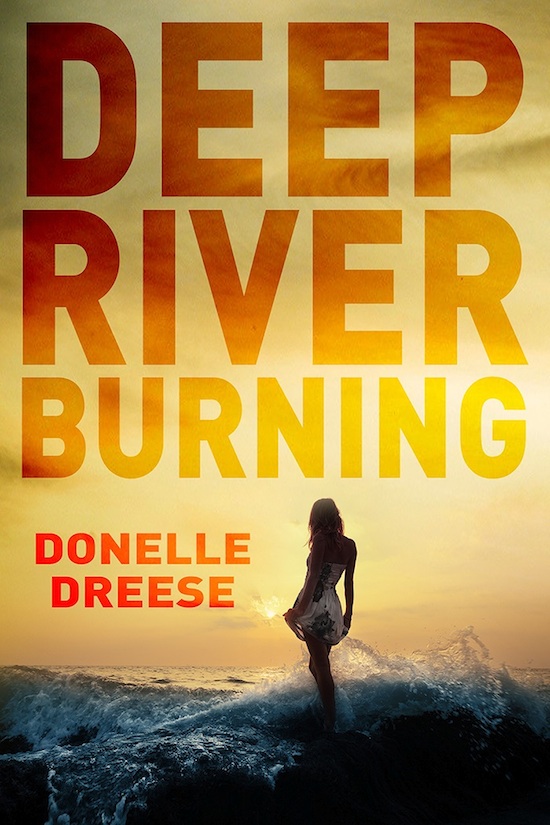 A pleasant and soulful read lush with natural metaphor, the novel Deep River Burning (2015, WiDo Publishing) tells the coming of age story of Denver Oakley in a striking setting. Denver's hometown, Adena, Pennsylvania, lies on top of an abandoned coal mine. Accidentally set afire, it is now burning unstoppably below the town.
As the noxious fumes of the hidden fires rise into the townspeople's homes, Denver balances on the edge of adulthood posed to encounter the natural world as an adult and begin making her own way in life.
Readers of EcoLit will appreciate the settings from Susquehanna River, Pennsylvania to Isabel Beach, North Carolina. Denver's hometown is the scene of a fascinating environmental disaster with insidious consequences. The book explores a town's reaction to the unseen fires which slowly poison them: their denial, anger and fear. It shows people's reluctance to acknowledge danger, stir to action and leave behind what they know. It recalls the larger crisis and reaction to climate change.
Later, the book takes a turn and Denver leaves her home, traveling downriver to the sea, where she meets an environmentalist Catholic priest at a wildlife sanctuary.
Steeped in nature, thematically Deep River Burning offers a spiritual exploration of moving on and letting go.
"We can fight our circumstances all we want, dream them away, deny them, smoke or drink them into oblivion, but we are going to be left with the same clarity at some moment when we least expect it, when the clouds pull away from the stars. And it is a blessing, just like the stars, a space of infinite possibilities. It means giving up a part of ourselves to something larger, something wiser, and something far more compassionate than humanity."
The style and chosen point of view of the novel leads to some rather jarring and unexplained, a little too like life, events. Sometimes, Denver's perspective seems perplexing and the reader drifts with her uncertainly. A natural force, beautiful but aloft, tells Denver's story, dipping into the lives of those around her.
That said, Deep River Burning contains the promise of EcoLit: It connects people's feelings and experience with environmental issues. Denver appreciates nature, but also confronts wrongs and seeks change. She grows as someone connected to the natural world who wants to make a difference. The book provides the opportunity to learn about issues and gather some facts, but empathically within the context of human lives and feelings. It compares involvement and action with the consequences of stagnation.
What to read next?
It's brilliant when an author guides a reader to loved and influential works. In Deep River Burning, as Denver Oakley makes her way to the sea by bus, she's reading Rachel Carson's The Sea Around Us, a strong recommendation for a companion read.
For more environmental fiction, read Ann Pancake's Strange As the Weather Has Been, a story about mountaintop strip mining in West Virginia. See the EcoLit review.
Reviewed by request.
A reader, writer, and @Utopianista living by the Salish Sea, Shel served in the Peace Corps and earned her MFA in Creative Writing.