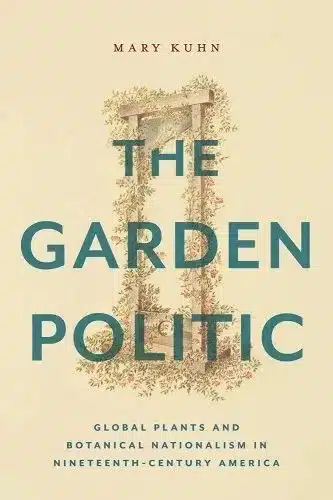 Frederick Douglass, the abolitionist, activist, author and orator, was also a gardener.
In 1949 he published an article about growing pumpkins and in it he wrote:
The ground was prepared –seed sown– and the planet cultivated by our own colored hands; and although the soil is American, it took no offense on the account of our color … From this we infer that the earth has no prejudice against color and that nature is no respecter of persons.
In Douglass' words, the garden exhibited a moral truth sadly lacking from the human society all around him. And it wasn't just Douglass who looked down at the soil and saw something more than an emerging plant.
In this fascinating book, author Mary Kuhn examines the writing of nineteenth-century authors from a uniquely botanical perspective. At that time in American history, home gardening was booming and plants and seeds were being imported (extracted) from around the world, introducing Americans to flora that they had previous only read about.
In The Garden Politic we find some of America's most influential writers themselves being influenced by their adventures and misadventures in coaxing seeds from the soil. Kuhn examines Nathanial Hawthorne's struggles with his garden and how this likely influenced the stubborn plants portrayed in his fiction. We also meet Emily Dickinson and Harriet Stowe Beecher and learn about their experiences with plants near and far.
Gardens often reflect the gardeners. And through their gardens, writers were inspired by themes of colonialism and extraction, evolution and the sentience of the non-human lives all around us.
If you're a reader or a gardener, you'll learn quite a bit about the writers who, like us, look down at the ground and wonder, did I not water it enough?
The Garden Politic: Global Plants and Botanical Nationalism in Nineteenth-Century America
Mary Kuhn
NYU Press