We are thrilled to hear the news that Karen Joy Fowler (our judge for this year's Siskiyou Prize) is the winner of the 2014 PEN/Faulkner Award for her amazing novel We Are All Completely Beside Ourselves.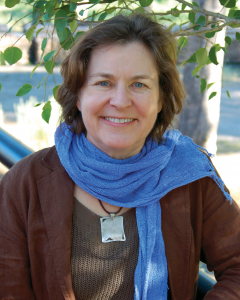 As the Washington Post writes, "With its disturbing portrayal of the abuse that chimps endure, We Are All Completely Beside Ourselves … makes a strong argument against using these intelligent animals in academic and medical research. Fowler worked on the novel for more than a decade, but happily, just days after it was published, the federal government began the process of declaring chimpanzees an endangered species, a move that would prohibit their use in invasive medical testing."
This novel exemplifies the type of work that inspires us most — beautiful, engaging, literary stories that flawlessly weave in issues that are vitally important. Congratulations to Karen for such well-deserved recognition!
Read more about the PEN/Faulkner Awards here.
Read a review of Karen's novel here.
Read about the Siskiyou Prize here.
Midge Raymond is a co-founder of Ashland Creek Press. She is the author of the novel My Last Continent and the award-winning short story collection Forgetting English. Her suspense novel, DEVILS ISLAND, co-authored with John Yunker, is forthcoming from Oceanview Publishing in 2024.