Katherine Applegate, author of the Newbery Medal-winning The One and Only Ivan and the widely hailed The One and Only Bob, has returned with the story of Odder. Like Applegate's other works, Odder is a fictional book intended to introduce young readers to the world of wildlife conservation, interspecies friendships, and the plight of captive wildlife. Written in free verse, Odder is the story of a happy-go-lucky otter who, after an encounter with a great white shark, is placed in a coastal wildlife rehabilitation center. Like The One and Only Ivan, the story is inspired by actual events and told through the perspective of the animal protagonist. Those who enjoyed The One and Only Ivan will surely enjoy Odder as well.
Odder is a playful otter who spent an early part of her life in an aquarium, is rewilded, and then, three years later, is brought back to the aquarium for permanent residence after a shark attack. Despite an interesting plot line and unique means of storytelling, the character of Odder is fairly hollow. Aside from being playful, independent, and conflicted about her home in the aquarium, there is little else to Odder's personality. However, as a reader who is admittedly not a member of the target demographic, I hesitate to be overly critical of the work as a whole. Ultimately, limited character development is only a minor infraction in an otherwise enjoyable read.
One of Applegate's greatest strengths is in her ability to make delicate topics digestible. Those familiar with The One and Only Ivan should note Applegate's masterful means of discussing abuse and alcoholism with a young audience; taboo topics that are essential learning. Similarly, Odder explores the tumult of parenthood and the trauma of stillbirth in a way that is neither excessive nor clumsy. Much like Odder, readers will be introduced to the rescue work of the Monterey Bay Aquarium in recovering threatened sea otter populations. Applegate is a master in the art of using fiction as a tool for environmental education and Odder is no exception. Ultimately, Odder is a fun, reality-based work that suffices to introduce and expand knowledge of animal welfare to young readers.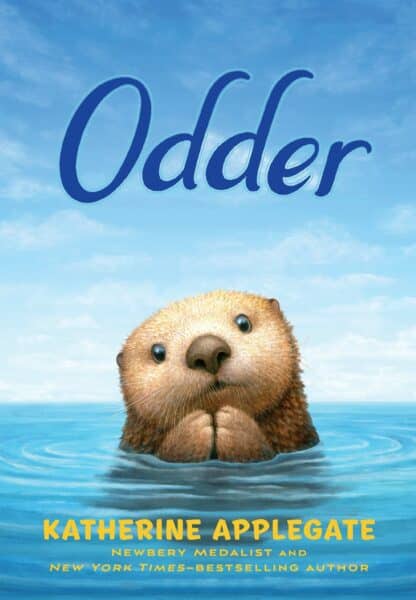 Olivia Radbill is an LA-based public librarian and archivist. She is a practicing vegan and animal rights advocate.