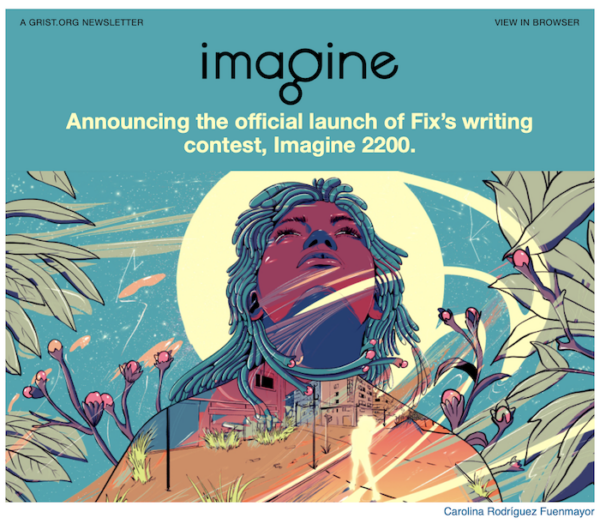 How about a new writing contest to kick off 2021?
This one is sponsored by Grist and looks very interesting (and timely):
Welcome to Imagine 2200 — a new climate-fiction contest by Fix, Grist's solutions lab. What we're seeking: short stories that envision the next 180 years of equitable climate progress. What we're offering: $8,700 in prizes, publication, and a reason to stay hopeful.

Stories will be judged by a board of literary experts including authors Adrienne Maree Brown, Morgan Jerkins, and Kiese Laymon. Submissions close in April, 2021. First, second, and third-prize winners will be awarded $3,000, $2,000, and $1,000 respectively, and nine additional finalists will each receive a $300 honorarium. Winners and finalists will be published in a stunning, immersive digital collection on Fix's website and will be celebrated in a public-facing virtual event.
Submissions close April 12th
No entry fee