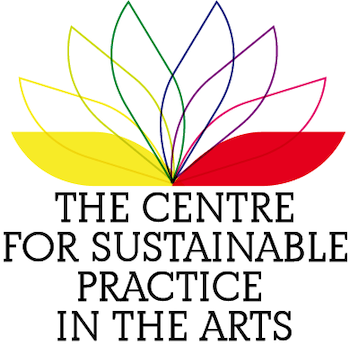 If you haven't heard of The Center for Sustainable Arts (CSPA), do check it out. We're fans.
They are currently looking for a (co)lead editor for the CSPA Quarterly:
The CSPA Quarterly is a publication arm of the Centre for Sustainable Arts. It is meant to give a longer format and deeper space for exploration than some online platforms provide, and to reflect the myriad ways in which sustainability in the arts is discussed, approached and practiced. The publication features reviews, interviews, features, artist pages, essays, reflections and photos. It is a snapshot of a moment in time, a look at the many discussions in sustainability and the arts through the lens of a particular theme. It is part of a rigorous dialogue.
To learn more, click here.