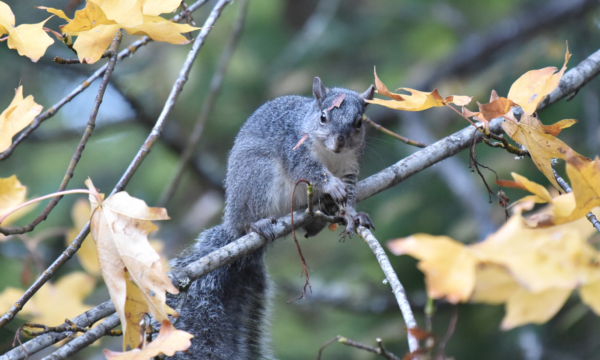 Here are some of the books that were submitted to us over the past few months that are recently published (or soon will be):
The After
Author: Melinda Mueller
Publisher: Entre Ríos Books
Book Description: An important new collaborative work by Northwest artists responding to the sixth extinction. The first book by Seattle poet, Melinda Mueller, since her award winning "What the Ice Gets". "The After" is a single poem sorrowing the world we will alter and leave unseen. A meditation on extinction and the anthropocene, it blends science and poetry with an urgency of a heartbreak. Interspersed with the poem is the stunning sub Arctic art of Karinna Gomez, a printmaker currently teaching in Alaska, all presented in full color. The book ships with a CD with music by the Seattle experimental jazz duo, Syrinx Effect (Kate Olsen and Naomi Siegel), commissioned specifically for "The After".
Sustainability at Work: Careers that make a difference
Author: Marilyn Waite
Publisher: Routledge
Book Description: Through inspiring narratives and a structured framework, Sustainability at Work illustrates how sustainability can be incorporated into every imaginable career to impact the quadruple bottom line: environment, economy, society, and future generations.
The Man Who Harvested Trees and Gifted Life
Author: Gabriel Hemery
Publisher: Sylva Press
Book Description: A remarkable true story sows a seed in a young girl's mind which grows into a lifelong relationship with a forest and its trees, yet she develops an affinity richer than she could ever have imagined. The Man Who Harvested Trees And Gifted Life is a sequel to Jean Giono's much-loved 1954 classic, The Man Who Planted Trees And Grew Happiness, and a compelling short story in its own right.
The Nocturnals: The Mysterious Abductions
Author: Stacey Ashton
Publisher: Fabled Films Press
Book Description: The Nocturnals is a middle grade series that features three unlikely friends: Dawn, a serious fox, Tobin, a sweet pangolin and Bismark, the loud mouthed, pint sized sugar glider. The stories all play out in the nighttime world with teamwork, friendship and humor in every adventure.
Law and Disorder
Author: Mike Papantonio
Book Description: In his new fast-paced legal thriller LAW AND DISORDER bestselling author Mike Papantonio skillfully examines issues that could be pulled from today's newsfeed—billionaires funding litigation, partisan judges ruling personal politics instead of the law, a reckless media seeding innuendo-filled stories—in a suspenseful, highly entertaining read.
After the Texans
Author: Kate Appleton
Publisher: Clink Street Publishing
Book Description: Having exposed the corrupt plans of the disgraced former government in Papua New Guinea, the UN's carbon market watchdog, the Global Carbon Markets Organisation, is basking in the limelight. Behind the scenes, however, all is not well. Emil Pfeffer, head of market integrity, is in meltdown. With a high-stakes legal battle taking place in Hong Kong – one that will decide the future of the carbon market and, with it, the last chance for a globally coordinated response to climate change – his girlfriend is suddenly snatched by those who hope to put a stop to his work.
Jesus and Magdalene
Author: João Cerqueira
Publisher: Lion Publications
Book Description: Jesus returns to earth and meets activist Magdalene who is fighting for a better world. He find an extremist ecological group, which is plotting to destroy a maize plantation it believes to be genetically modified.