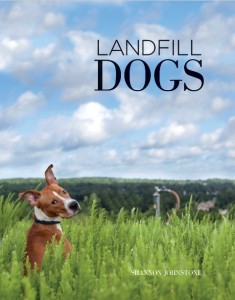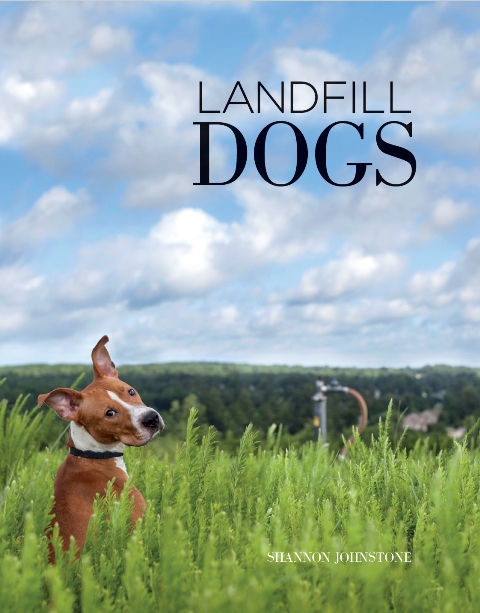 In Landfill Dogs, photographer Shannon Johnstone pays homage to shelter dogs with images that capture their indelible spirit, but also the tenuousness of their existence.
Johnstone awoke to the twin issues of shelter overpopulation and euthanasia several years ago when she began volunteering at her local animal shelter, North Carolina's Wake County Animal Center. The shelter is open admission. It gets overcrowded. And like many overcrowded shelters throughout the country, it sometimes euthanizes for space. It's a situation, she writes, that so many of us "know exists but try not to think about."
Challenging herself to "make visual this hidden tragedy," Johnstone began taking dogs who'd been at the shelter for at least two weeks, and who were in danger of being euthanized, to a landfill-turned-county park. On these outings the dogs could be dogs—they rolled in grass, jumped for tennis balls, sniffed shrubs and dirt and the sometimes snow-covered earth—and Johnstone fixed her camera on them. The dogs' portraits were then posted on the shelter's website, a last ditch effort to save their lives. Overwhelmingly the photographs did their job.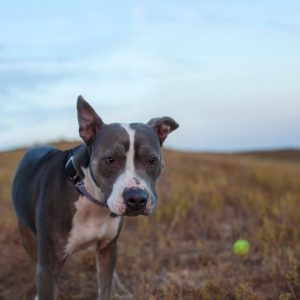 Johnstone writes that as Landfill Dogs went to press, 123 of the 140 dogs she photographed had found homes, 5 remained in the shelter, 12 were euthanized.
I stumbled across Johnstone's photographs three years ago, when Landfill Dogs existed as a series of online photos. I was struck by the intensity of the images, especially those featuring dogs' faces. The dogs' expressions, the contours of their jaws, their eyes—searching, questioning, hope-filled—stayed with me for days. Ultimately, I reached out to Johnstone and asked permission to use one of her photos on the cover of my book, Dogland. Fortunately for me, Johnstone agreed.
What sets Landfill Dogs apart from similar photo books is that Johnstone tracks down many of her dogs post-adoption and turns her lens on them once again. In these portraits, you can see the difference a home makes. The dogs' eyes smile, their faces are less tense. The dogs' humans smile, too.
A happy ending? Not exactly. For Johnstone knows that too many shelter dogs won't live this happily ever after. Thus, she includes several photos that reveal both the act and the results of shelter euthanasia. Perhaps Johnstone's purpose in ending on this low note is to challenge us, as she challenged herself, to "see with new eyes" the plight of our country's shelter dogs.