Published by the Department of Medicine at NYU Langone Medical Center, Bellevue Literary Review is best known for being a journal that focuses on illness, health, and healing, with wonderfully broad and creative interpretations of these themes.

Bellevue Literary Review is now open to submissions for an upcoming theme issue: Our Fragile Environment. This issue's aim is to "turn a literary lens to the effects of environmental changes," and the magazine seeks previously unpublished fiction, nonfiction, and poetry for an upcoming special issue on illness, health, and healing in the context of environmental issues.
Click here for more info on how to submit.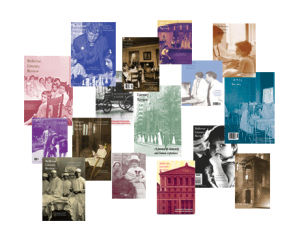 Midge Raymond is a co-founder of Ashland Creek Press. She is the author of the novel My Last Continent and the award-winning short story collection Forgetting English. Her suspense novel, DEVILS ISLAND, co-authored with John Yunker, is forthcoming from Oceanview Publishing in 2024.